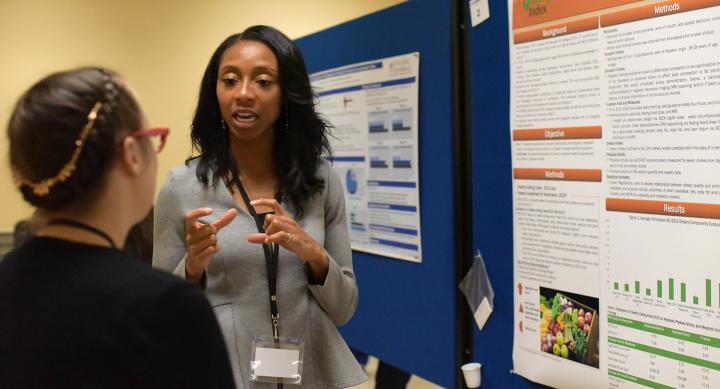 Health Informatics Certificate Program, School of Informatics and School of Nursing
Information can be empowering – healthcare professionals equipped with up-to-date knowledge can provide better care for patients, and health consumers possessing needed information can make more informed decisions about their own care. Such empowerment, however, requires that individuals have the ability to access, understand, and use relevant and high quality information to inform their decisions. With the widespread adoption of information and communication technologies, information is increasingly born digital or being digitized, resulting in many new and exciting jobs opening up in areas such as health informatics, health information management, and electronic health records. This trend also presents new opportunities and challenges for both healthcare professionals and consumers. Leveraging the combined strengths and resources of the School of Information and School of Nursing at the University of Texas at Austin (UT Austin), the Health Informatics Certificate Program is a graduate program that prepares students to be ready for the challenges and opportunities provided by these recent developments in healthcare.
The Certificate Program addresses major topics in health informatics. Representative topics may include: the management of health information; application of information and communication technologies to support health services; health informatics in the national, professional, and personal contexts (e.g., meaningful use, HIPAA, HITECH); provider-patient relationships; consumer health informatics; electronic health records; privacy and security; professional and patient education and training; e-health/tele-health/mobile health; and health literacy and health disparities in the e-health era.
The Certificate Program is designed to assist the student to:
Discuss major perspectives – political, economic, social, cultural, historical, ethical, and technological – relevant to the management of health information in various settings.
Describe the benefits, challenges, and potential solutions associated with the application of information and communication technologies to support healthcare services.
Evaluate the strengths and limitations of health informatics in different areas of professional contexts (e.g., hospitals, other large and medium healthcare systems, and small primary care settings).
Analyze recent major changes in the provider-patient relationship associated with the use of technology in healthcare, and the implications of these changes for healthcare professionals, patients, and society.
Discuss rationales, developments, and challenges of the consumer health information movement and potential solutions.
Explore the major ethical and technical factors associated with the management of patient-generated electronic health records.
Compare and contrast knowledge of related fields such as nursing informatics, medical informatics, and allied health informatics.
Investigate informatics education and training for healthcare professionals and patients.
Evaluate evidence as related to health informatics and implications of the findings for use by healthcare professionals.
Develop a holistic view of the use of the Web, email, electronic health records, social media, and other information and communication technologies in healthcare services.
Investigate challenges associated with health illiteracy problems and health disparities in the e-health era as well as opportunities associated with using information and communication technologies to promote the health literacy of underserved social groups and individuals and narrow health disparities among different groups and across different regions.
The Health Informatics Certificate Program:
Is offered face-to-face on the UT Austin campus with classes held in the School of Information and/or the School of Nursing.
Accepts current UT Austin graduate students from any discipline.
Requires a minimum of 12 credits over four courses (three credits per course). The required first course is N395 Health Informatics. The last course must be the Practicum in Health Informatics. The Practicum can be a Professional Experience project (PEP) OR Master Report. Details about PEP and the Master Report can be found on the School of Informatics website. For the remaining two courses, based on interest, students must choose two courses from the following: Consumer Health Informatics; Informatics for Healthcare Professionals; Health Information Systems; or Human-Computer Interaction in Healthcare. These two courses can be taken during the second and third semesters in no particular order.
Runs on a two-year/four-semester cycle.
Admits in the fall semester only.
For more information email Dr. Bo Xie.