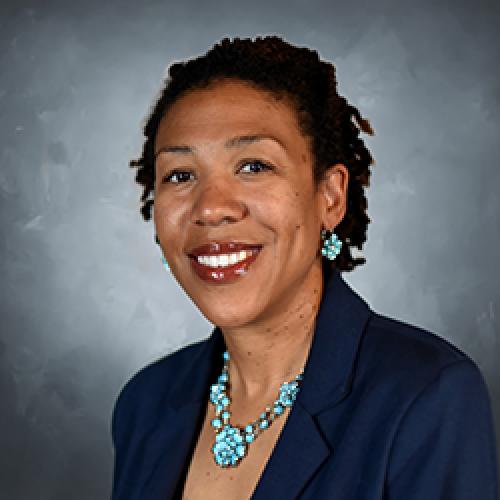 PhD, RN

Clinical Associate Professor
Biography
Danica began her career as a registered nurse in the neonatal ICU after obtaining her BSN from the University of Texas at Austin School of Nursing in 2001. Even before completing her undergraduate degree, she knew she would pursue graduate studies but she just wasn't sure where or what. The next leg of her journey led her from San Antonio to Philadelphia where she obtained her MSN and PhD at the University of Pennsylvania. Her academic and professional endeavors centered around medically fragile infants and the biopsychosocial interplay inherent in parenting a child with a congenital heart defect.
After having a child of her own, she and her husband moved back to the Austin area to be close to family. The next stage of her journey led her to pediatric acute care nursing and back into the academic arena. She has taught at the UT Austin School of Nursing since 2012. She has taught didactic and practicum courses in child health and a course about teaching and learning in practice settings. In her time at UT she has realized a love for all things "teaching and learning." In her current role as chair of the Family, Public Health and Nursing Administration Division at the UT Austin School of Nursing, faculty development has become an ideal way to channel this passion. 
Her clinical experiences and those of her students continue to highlight the persistent health inequities in this country, especially for people of color. She is currently most passionate about elevating her consciousness and those she interacts with as a first step to dismantling institutionalized racism and improving the health outcomes of marginalized groups in America. She has helped spearhead the faculty/staff book club at the UT Austin School of Nursing to create a brave space for conversations about race and racism. She has also been instrumental in the facilitation of the annual school wide movie night where films such as "13th" and "White like me" have been viewed and used as a launching point for conversations about race and racism for faculty, staff and students.
In addition to being an active member of her church, wife and mom to two amazing kids, she is a member of the health sub-committee of the Black Mamas Community Collective and co-chair of the Diversity and Inclusion Committee at the UT Austin School of Nursing. Though the work can be overwhelming and tiring, she just tries to find her piece of the wall to begin dismantling wherever she is planted. She stays motivated by keeping in mind that systems of oppression gain their power from silence, so she must keep talking.
Contact Information
Email Address:
Phone: