Luci Baines Johnson, Dean Emerita Billye Brown, Dean Stuifbergen, and Dr. Lynn Rew
The University of Texas at Austin is proud to have awarded more than 8,000 Nursing degrees. The School of Nursing's alums provide care across the United States and around the world.
Our graduates not only provide direct care with great skill, intelligence and passion, they are also leaders in the profession and researchers dedicated to improving health care delivery.
UT Austin School of Nursing alumni are why we say: "The future of nursing starts here."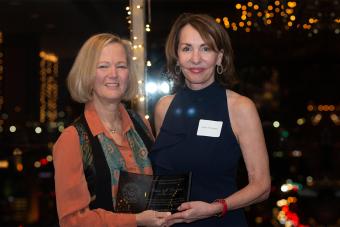 Susan M. Distefano, 2019 Recipient
Susan (Susie) Distefano serves as the Senior Vice President and Chief Executive Officer of Children's Memorial Hermann Hospital, a 340-bed care quaternary children's hospital with obstetrical services and executive lead for the Memorial Hermann Health System Women & Children's service line.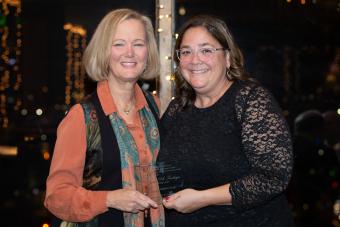 Julie A. Zuniga, 2019 Recipient
Julie Zuniga is an Assistant Professor at The University of Texas at Austin. Dr. Zuniga received her BA from Austin College in Sherman, Texas, her MSN and PhD from The University of Texas at Austin School of Nursing, during which times she worked in infectious disease/internal medicine unit at the county hospital.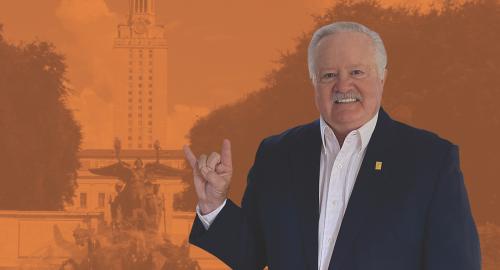 "A Legacy Continues: Endowed Scholarships in Nursing - Support Future Generations of Longhorns "