The School of Nursing invites applicants for tenure-track and professional track/clinical positions.
If you have a doctorate degree and have a record of research funding and teaching excellence, we invite you to apply for a tenure-track faculty position.
If you are a clinically skilled nurse with a graduate degree in Nursing, we invite you to apply for a professional track or clinical nursing faculty position.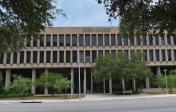 The School of Nursing has a history of excellence in nursing education and research and is the major center of nursing education and scholarship in Texas. We are ranked among the top universities in research funding by the National Institutes of Health with over $20 million in extramural funding.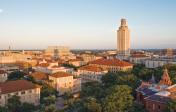 Like the state it calls home, The University of Texas at Austin is a bold, ambitious leader. Ranked among the biggest and best research universities in the country, UT Austin is home to more than 51,000 students and 3,000 teaching faculty.
Quick Facts
28 tenured/tenure-track faculty
69 clinical faculty (full- and part-time)
69 adjunct/affiliate faculty
33.98% of faculty are minorities; 11.34% are men
21 American Academy of Nursing Fellows (current faculty)
8 faculty emeriti, all of whom are AAN Fellows