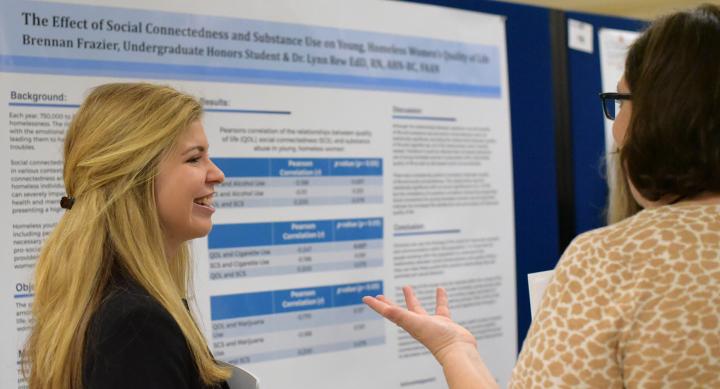 Research is at the core of both the School of Nursing and The University of Texas at Austin mission statements, and as such is fundamental to our purpose. The research performed by School of Nursing students prepares our graduates to be the future of nursing research. The School of Nursing is proud to highlight a selection of student research in this section.
---
Nursing Honors Graduates
The School of Nursing Undergraduate Nursing Honors Program offers honors students the opportunity to gain valuable research experience under the direct supervision of a faculty mentor. Once their research is complete, honors students summarize their work in a professional style written report and publically present their findings.
Click on the project title to download the research. All research projects are in PDF format.
List of Spring 2021 Honors Program Research Projects
List of Spring 2020 Honors Program Research Projects