Title: Mental Health Care: An Invisible Gap for the African-American Communities
Presented by: Barbara Warren, PhD, RN, APRN, PMHCNS, FNAP, FAAN, Professor of Clinical Nursing at The Ohio State University College of Nursing
Date: Monday, December 9, 2019
Time: 4:00 p.m. – 5:30 p.m. (Reception to follow)
Location: Loan Star Room, Frank Erwin Center, 1701 Red River St. Austin, TX 78701
Parking: Available for a fee in Trinity Garage (TRG) or Health Center Garage (HCG)
*Continuing Nursing Education (CNE) Credits: 1 CNE will be available to registered nurse attendees
---
Presenter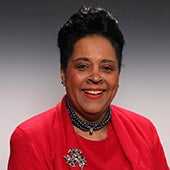 Barbara Jones Warren, PhD, RN, APRN, PMHCNS, FNAP, FAAN

Professor of Clinical Nursing

Adult & Adolescent Psychiatric Clinical Nurse Specialist

Psychiatric Mental Health Nurse Practitioner Across the Lifespan Specialty Track Director

The Ohio State University College of Nursing
Dr. Barbara Warren's area of focus is interrelated perspectives of mental health, wellness and illness in the context of culture, inclusion and healthcare disparities in relation to individuals, communities and populations. 
---
Panelists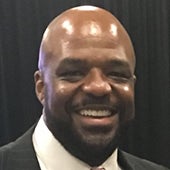 Meredith S Jones, MHPS, RSPS, QPSS, RPS, CFP, LCDC-I, CCJP-A, and CART

Founder & CEO of Resurgent Pointe Counseling and Education Services
Mr. Jones is the Founder & CEO of Resurgent Pointe Counseling and Education Services. Resurgent Pointe is a grassroots organization that was built to assist the community regarding Mental Health and Substance Use issues as well as helping to reduce the rate of recidivism among our youth. Mr. Jones' behavioral health experience includes training and facilitating recovery support groups and classes.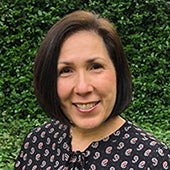 Karen Ranus, Bachelor of Journalism

Executive Director of National Alliance on Mental Illness (NAMI Central Texas)
Ms. Ranus is the executive director of the Central Texas division of the National Alliance on Mental Illness (NAMI). NAMI Central Texas envisions a community that addresses mental illness as a health issue and provides the systems, resources and education for all people to achieve recovery. NAMI Central Texas is dedicated to improving the lives of all individuals affected by mental illness through education, support and advocacy.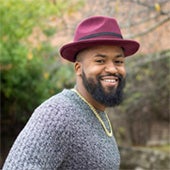 Fabian Wood, Bachelor of Arts, Communications 

Founder & CEO of The D. Wood Foundation Inc.
Mr. Wood is the founder of the D. Wood Foundation. The mission of the foundation is "To enhance awareness of suicide prevention and advocating for mental health awareness." The foundation believes that isolation and depression are major components of suicidality and works to connect people with their community and resources. 
---
About TCRSS
The Center for Trans-Disciplinary Collaborative Research in Self-Management Science (TCRSS), is one of three centers of excellence at the UT Austin School of Nursing. The goal of the TCRSS center is to develop, test, and disseminate innovative self-management solutions to improve the health outcomes of people with chronic conditions. TCRSS is funded by the National Institutes of Health, National Institute for Nursing Research (PI: Dr. Miyong Kim; P30NR015335).
---
If you need an accommodation to participate in this event or you are a faculty member who would like to bring a class, please contact Jacki Hecht at jhecht@nursing.utexas.edu or 512-471-9913.
*The University of Texas at Austin School of Nursing is an approved provider of continuing nursing education by the Texas Nurses Association - Approver, an accredited approver with distinction by the American Nurses Credentialing Center's Commission on Accreditation.
Event Details
Date and Time
Dec. 9, 2019, 4 to 5:30 p.m.
Location
Erwin Center Lone Star Room