Title: Exploring a Share history of Colonization, Historical Trauma and Links to Alcohol Use with Native Hawaiians living in Rural Hawaii
Date: Friday, April 1, 2022
Time: 12:00PM – 1:00PM CST
Location: NUR 4.180 | School of Nursing | 1710 Red River St., Austin, Texas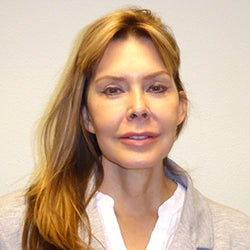 Speaker: Cynthia Greywolf, PhD., DNP-PMHNP,BC, APRN

Provosts Early Career Fellow

The University of Texas at Austin School of Nursing
Research Area:
Dr. Cynthia Greywolf is the Provosts Early Career Fellow at the University of Texas at Austin School of Nursing. Her research focuses on substance abuse prevention and treatment in underserved Pacific Islander populations in Hawaii. Dr. Greywolf has extensive advance practice nursing experience. She has served as the attending practitioner on a busy inpatient psychiatric unit in Boston, MA where she provided mental health and substance abuse treatment to underserved ethnically diverse older adults. She has provided psychiatric and substance use direct care in homeless shelters and led teams of health professionals in community settings in the treatment, prevention, and recovery from mental health and substance abuse disorders. She has provided education to include the best evidence-based interventions to support recovery to varied medical teams on health disparities experienced by underserved minorities suffering from addiction to alcohol, cocaine, crack cocaine, methamphetamine and heroin.
Contact: Call us at (512) 471-9910 or email us at CHPR@mail.nur.utexas.edu.
Event Sponsored by St. David's CHPR | Co-sponsored by TCRSS
Event Details
Date and Time
April 1, 2022, noon to 1 p.m.