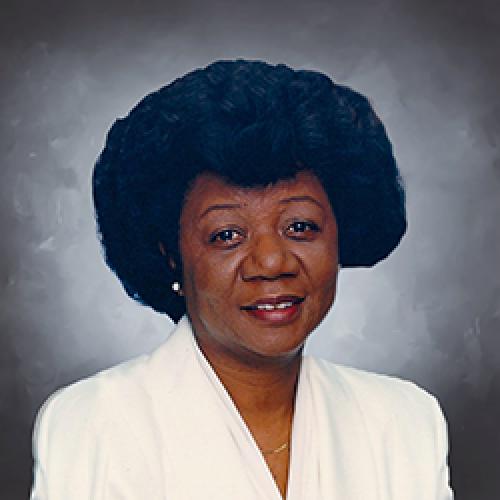 PhD, RN, FGSA, FAAN

Visiting Professor
Expertise
Gerontology/Aging
Health Disparities
Mental Health Nursing Practice
Women Health
Biography
J Taylor Harden, a gerontologist and nurse, is director emeritus of the National Hartford Center of Gerontological Nursing Excellence, a non-profit association of schools of nursing and institutions dedicated to providing quality health care to older adults through aging research, practice, policy, and faculty leadership development. 
Previously, Dr. Harden served as the assistant to the director of the National Institute on Aging in the Office of Special Populations. She also served as acting deputy director of the National Institute on Aging, National Institutes of Health, from January through October 2008. She has wide-ranging research and administrative expertise in aging research with emphases in clinical interventions, risk and resilience in older women, and minority health and health disparities.
Dr. Harden has received many honors, including the NIH Director's Award—three times—for her work on the NIA Health Disparities Strategic Plan, trans-NIH health disparities planning and for outstanding mentorship of new and early career scientists. She has served and/or chaired several national committees including the Committee on Preventing Dementia and Cognitive Impairment, The National Academies of Sciences, Engineering and Medicine and the National Advisory Council on Aging, National Institutes of Health. She is a Fellow of the Gerontological Society of America, New York Academy of Medicine, and American Academy of Nursing.
Dr. Harden received both bachelor and master's degrees in nursing from the University of Maryland at Baltimore. She earned her Doctor of Philosophy in Psychiatric Mental-Health Nursing (Psycho-gerontology) from the University of Texas at Austin and is a distinguished alumna of the School of Nursing.
Contact Information
Email Address: