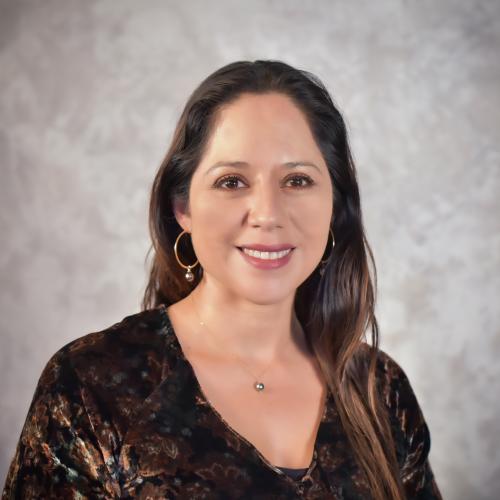 DNP, RN, FNP-C

Clinical Assistant Professor

Division Chair, Holistic Adult Health Nursing

Academic Sponsor, Hispanic Nursing Student Association
Dr. Hernandez is a Clinical Assistant Professor at the UT School of Nursing and serves as Division Chair of The Holistic Adult Health Division. She received her Doctor of Nursing Practice Degree at The University of Texas at Austin and currently teaches in the undergraduate and graduate level at the UT school of nursing and is committed to educating culturally competent nursing leaders to serve the community. 
Dr. Hernandez is also the academic sponsor for the Hispanic Nursing Student Association. As the academic sponsor for The Hispanic Nursing Student Association she has encouraged and guided students to become leaders and advocates serving the community, supporting other college students interested in pursuing a degree in nursing, as well as mentoring high school students who are interested in the nursing field. Through her innovative thinking and ideas, she is preparing students at all levels of academia to be successful in nursing education through the development of formal coaching programs in which she is pairing junior level and senior level nursing students. She is also preparing to begin pairing high school students in the local area with nursing students. 
Through her role as President -Elect of the Hispanic Nurses Association Austin Chapter, she is connecting nursing students with nurses already working in practice. Also, with the collaboration of community networks, she is implementing Nursing Summer Day Camps at the middle school level. Dr. Hernandez believes introducing students to nursing at a younger age and pairing them with high school students in medical classes at the high school level will increase their success in nursing or in the medical field when they begin making college decisions. These nursing camps are not only for the middle school students but also for their parents. Providing a strong foundation of support for students by educating parents about the college process, finances, and nursing school is key. 
Prior to teaching at the UT School of Nursing, Dr. Hernandez worked as a Family Nurse Practitioner and launched "Ability Care Austin" a home-health agency that provides home health aides to individuals who require care at home. As a long-time caregiver with experience and insight to a world that is rapidly emerging, she has dedicate her work to assisting informal caregivers in maintaining a healthy work/life balance. 
Contact Information
Email Address:
Phone: