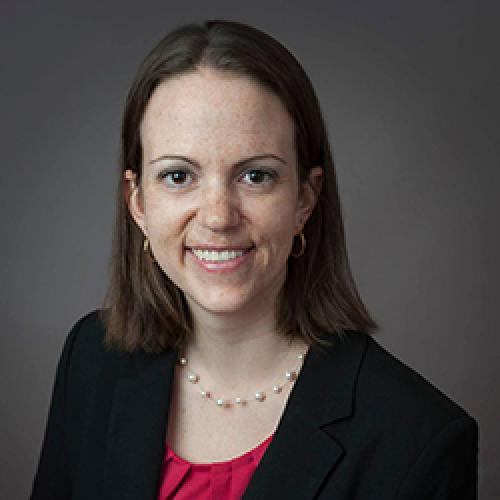 PhD, RN, FSAHM, FAAN

Associate Professor
Areas
Nursing Research;
Parent/Child;
Public Health;
Tenured/Tenure Track
Expertise
Health Disparities
Prevention/Wellness
Biography
Dr. Johnson is an associate professor, a Robert Wood Johnson Foundation Nurse Faculty Scholar Alumna (2014 cohort), and a Fellow in the Society for Adolescent Health and Medicine and the American Academy of Nursing. She joined the School of Nursing in 2012 as an Assistant Professor in Public Health Nursing after completing her PhD in Nursing and a four year pre-doctoral fellowship in adolescent health at the University of Minnesota. She also holds a BS in Nursing from the Univeristy of Colorado and a BA in Sociology from Colorado State University. She is an adolescent health and public health nursing researcher with foci on:
The social determinants of health
Health and social inequities experienced by youth from historically marginalized groups
Health in alternative high schools that serve students at-risk for school dropout, including:

Establishing public health surveillance systems for alternative high schools in order to track health-risk behaviors and mental health, risk and protective factors, school health policies, and inequities between alternative and traditional high school settings
The role of school nurses in promoting health and addressing health-risk behaviors
The role of sport and physical activity in promoting resilience and positive youth development and preventing health-risk behaviors through sport and physical activity

Surveillance and secondary analyses of large epidemiological data sets that track health-risk behaviors and risk/protective factors among adolescents (e.g., Youth Risk Behavior Survey, Minnesota Student Survey)
Addressing health-risk behaviors and mental health during sports physicals, particularly for youth from low-socioeconomic backgrounds.
Contact Information
Email Address:
Phone: