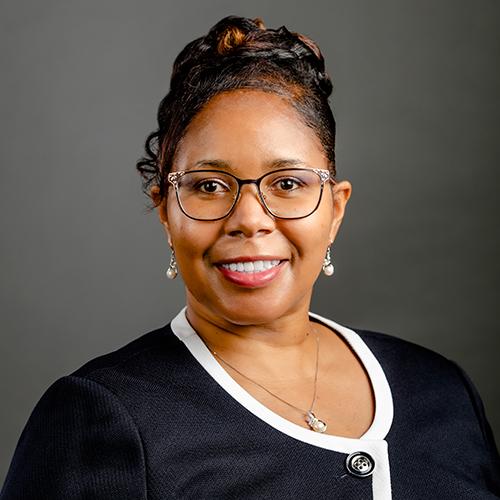 PhD, MSN, BSN

Clinical Assistant Professor
Expertise
Global Health
Health Disparities
Prevention/Wellness
Biography
Dr. Shalonda Horton began teaching at the School of Nursing in 2006. She received her PhD in nursing from the University of Texas at Austin in 2015. She is a Clinical Assistant Professor and serves as the Division Chair of the Family, Public Health & Nursing Leadership Division. She has taught courses for undergraduate, RN-BSN, and AE-MSN graduate students in public health nursing, global health, and J1 skills lab.
Her diverse nursing experience covers public health, oncology, medical/surgical, outpatient surgery, post anesthesia care unit, and inpatient psychology. Dr. Horton was active duty in the United States Army Nurse Corps for over 4 years and retired in January 2021 from the United States Army Reserves as a Lieutenant Colonel. She has over 20 years of military nursing experience in positions ranging from a Nurse Manager to a School Director for training courses (e.g., Combat Lifesaver Course).
Her research area of interest focuses on factors that influence dietary fat intake among young adults, personal health responsibility, health promotion, religious commitment among adolescents and young adults, and case management among faith-based organizations.
Contact Information
Email Address:
Phone: