Congratulations to the Class of 2023!
School of Nursing Commencement Ceremony: Friday, May 5, 2023 | Bass Concert Hall | 6:00 p.m.
On Friday, May 5th, 2023, at 6:00 p.m. (CST), the School of Nursing will host a ceremony at the Bass Concert Hall in honor of the graduating Class of 2023. The School of Nursing community is excited to honor your achievements and celebrate this moment with your friends and family.
For those who cannot attend in person, ceremony will be livestreamed on the School of Nursing YouTube channel.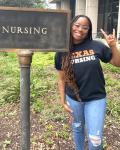 Undergraduate Student Speaker
Marrissa M. Rawls 
Graduating BSN Student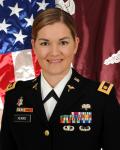 Graduate Student Speaker
Allison Ferro 
Graduating PhD Student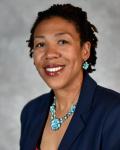 Danica Fulbright Sumpter 
PhD, RN, CNE
Clinical Associate Professor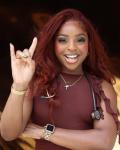 Commencement Banner Carrier
Tobechukwu Phillips
Graduating BSN Student
Words of Wisdom by Huy Vo Le