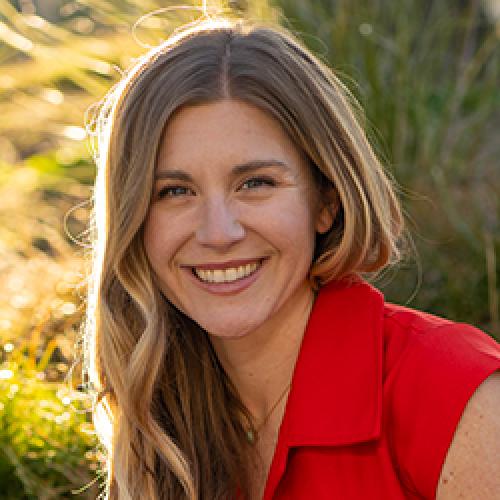 PhD, RN, FAAN

Assistant Professor
Areas
Adult Health;
Nursing Research;
Tenured/Tenure Track
Expertise
Chronic Disease/Disability
Interprofessional Health
Palliative Care/Hospice
Prevention/Wellness
Resilience/Mindfulness
Women Health
Biography
As a nurse, Dr. Henneghan's clinical experience has focused on alleviating unwanted symptoms and optimizing wellness for persons with chronic diseases including cancer. She received her BSN from Pennsylvania State University in 2008, and her MSN (2014) and PhD from the University of Texas at Austin School of Nursing in 2017. Before joining the faculty at UT Austin, she spent a year as a Postdoctoral Fellow at MD Anderson Cancer Center in the Neuroimaging Lab in the Department of Neuro-Oncology.
The substantive, sustained impact of Dr. Henneghan's work focuses on defining and improving cognitive and psychosocial outcomes in cancer survivors. Cognitive and psychosocial outcomes can emerge during or after cancer treatment and are troublesome to survivors. Her research is aimed at defining, treating, and ultimately preventing cognitive and psychosocial symptoms in cancer survivors. This is a critically important area given that cancer affects in 1 in 2 adults during the lifetime and increasingly more of these individuals are living beyond cancer treatment. She applies biobehavioral and precision health methods to advance knowledge and develop targeted integrative interventions to optimize functioning and quality of life following cancer treatment. This is aligned with national and international health priorities specifically, to delineate underlying mechanisms of symptoms and to advance science through the integration of biological and behavioral sciences.
Dr. Henneghan is passionate about investing all that she can in the future of our nursing profession through education and by mentoring students and providing training experiences that could facilitate the development of leaders in nursing. She teaches Introduction to Nursing Research (N 264) and mentors undergraduate, medical, and graduate students. 
Contact Information
Email Address:
Phone: