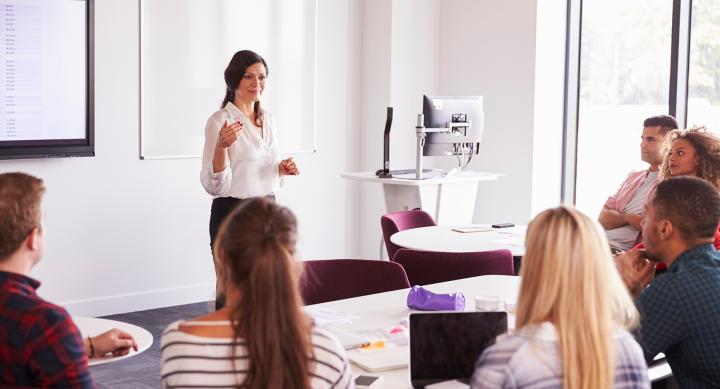 Steps to follow after your request to provide CNE has been accepted by the UT Austin School of Nursing for CNE development:
Fill out the online Nurse Planner for CNE Approval Form.
Please ensure that the documentation is complete, as only complete documents can be processed in the allotted time. You must initiate this process at least 30 days before your scheduled event. If you miss this deadline, we cannot guarantee that we will be able to work with you on your educational activity.
The nurse planner will review your materials and contact you for a meeting. You will be notified if anything further is needed prior to this meeting. Please be aware that asking us to help you plan an activity for continuing education credits is an involved process whereby we must assist with managing the content of the activity and have access to the presenter(s) and presenter materials throughout the process. Please consult with your presenter/speaker prior to asking us to provide continuing education for your activity. If they are unable to meet our deadlines and presentation content involvement standards, then we will be unable to provide CNE for your educational event.
---
Special Circumstances/Expedited Requests: Contact us at UTSON_CNE@nursing.utexas.edu regarding special circumstances and expedited requests, however, keep in mind that our provider unit cannot provide nursing continuing education credits for an activity in which we were not involved from the beginning.
---
School of Nursing Address
The University of Texas at Austin
School of Nursing
1710 Red River St.
Austin, TX 78712
Connect with Us
Subscribe to our Email Alert
Sign up to receive an email alert when we add new courses to our Online CNE Programs.