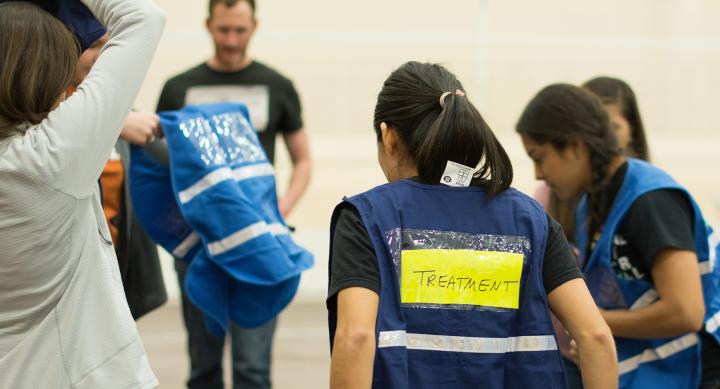 After 9/11 and Hurricane Katrina, collaborative planning and leadership between The University of Texas and the City of Austin resulted in a memorandum of cooperation to coordinate preparedness and response activities. Students, faculty and staff at The University of Texas can augment City of Austin resources and assist in staffing mass shelters or mass immunization clinics.
The University of Texas at Austin School of Nursing is committed to its role in preparing future nurses with foundation knowledge and simulation experiencein disaster preparedness, response and recovery. This preparation aids both our internal university system as well as the larger Austin community, in a variety of ways.
Fostering the availability of trained and vetted nursing volunteers: faculty, staff and students.
Templates and guidance developed at the School of Nursing may be helpful to other health professions schools.
Trained nurses save lives.
Contact Information
Disaster Preparedness Committee Chair