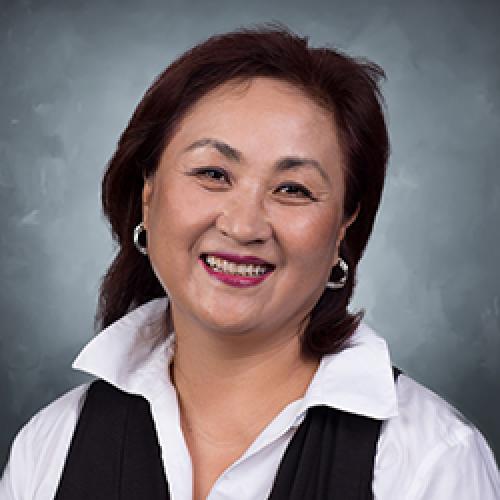 RN, PhD, FAAN, FAHA

Professor

Associate Vice President for Community Health Engagement

Maureen Healy Decherd Distinguished Professor
Dr. Kim is inaugural Associate Vice President of Community Health Engagement at UT Austin. She is a translational researcher who has built a strong program of research focused on community-based participatory research (CBPR) as a means of reducing cardiovascular related health disparities among traditionally undeserved ethnic minority populations. Dr. Kim's research program examines the effectiveness of self-care strategies for improving health outcomes and overcoming racial, ethnic and social disparities in healthcare. She has conducted several important  descriptive studies to explore and better define barriers and facilitators to equitable care for racial and ethnic minority populations. She also has conducted more than 40 externally funded intervention studies including six NIH funded clinical trials to improve minority health and published over 150 publications on high impact scientific journals. Dr. Kim's research links community building strategies and health outcomes for individuals from under-served communities; her work continues to inform the researchers and clinicians to find community based evidence materials that deliver high quality, equitable care to increasingly diverse patient populations.
Dr. Kim currently directs a NIH funded collaborative research center, the Center for Health Equity Research (HER). As the principal investigator and director for this Center, she is actively facilitating community-partnered research projects, mentoring junior investigators, and establishing an extensive network of community collaborators. Most recently , she lead an effort to launch a new transdisciplinary PhD training program to provide future nurse scientists with critical skills and knowledge to develop and implement innovative, effective, personalized interventions for populations suffering from multiple chronic conditions, with 5-year funding support from the NIH (T32 NR01903520). Please read Unique T32 Training Program Will Prepare Nurse Scientists to Provide Precision Health article for more information.
.
Contact Information
Email Address:
Phone: