Published:
November 25, 2021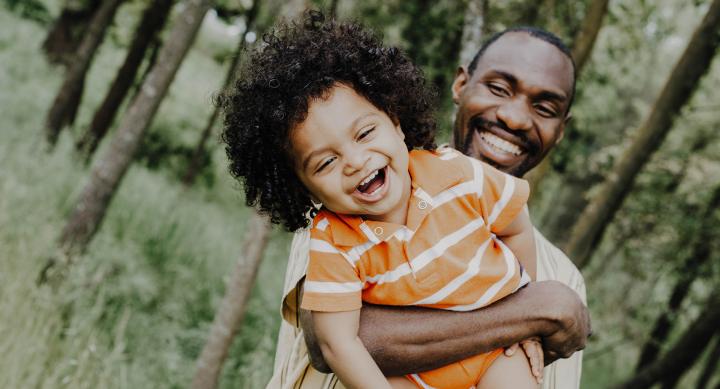 African American Mental Health and Wellness (AMEN) team is collaborating with KAZI FM 88.7 in producing a radio series to highlight the importance of addressing mental health and physical wellness in the African American community. The monthly series will feature AMEN team members from the School of Nursing, leaders from Mt. Zion Baptist and Rehoboth Baptist churches, and community organizations who provide mental health resources and support in Travis County.
---
Addressing Health Disparities among Males of Color
| | |
| --- | --- |
| November 10, 2021 Podcast:  | November 24, 2021 Podcast:  |
Co-moderators Shannon W. Jones and Jacki Hecht interviewed Larry Wallace, Sr., an accomplished Health Care Executive with over 35 years' experience in developing strategies to improve access to healthcare to underserved populations. Mr. Wallace is the former Chief Operating Officer of Central Health and a member of several prominent healthcare associations.
Mr. Wallace introduces a new, and important service in Austin/Travis County, the Black Men's Health Clinic and Resource Center. Wallace describes the holistic approach to address health disparities among men of color that will provide "a place of healing, recovery, and hope." within the community. This new clinic will be formed in partnership with various healthcare and social service organizations, including the AMEN program, and strives to reduce the barriers that prevent African American men from seeking help. Wallace explains that these barriers include economic, education, and mistrust of the healthcare system.
Wallace describes the historical stigma regarding mental health in the African American community that has caused many individuals to steer away from getting the help they need. He also explains the benefits of preventive measures and the value of teaching boys and men how to begin making healthy lifestyle choices. Mr. Wallace maintains the importance of raising awareness and modeling these health behaviors to break misconceptions and looks forward to providing holistic support to address the complex, overlapping needs of African American men.
The conversation continued on November 24th with Mr. Wallace highlighting how unhoused individuals are at greater risk for health disparities. There are several factors that contribute to this experience, which is why comprehensive, integrated resources, such as the Black Men's Health Clinic are needed to close these gaps. In addition to providing on-site health services, it is important to offer relevant education and ongoing support to ensure that men understand, use and follow up with needed services, so they can achieve improved health and social outcomes.
Wallace reminds listeners that no one is "beyond hope and help," and that enhancing men's health will require a collaborative effort to address the health disparities among men of color. The clinic is eager to announce that clinic services began and that it is collocated with services provided by the African American Youth Harvest Foundation located at 6633 HWY 290 East, Austin, TX 78723. For more information about the clinic, please visit the Black Men's Health Clinic or contact Mr. Wallace at (817) 907-4776 to be a part of this opportunity.
---
Learn more about AMEN podcast and check out other episodes!