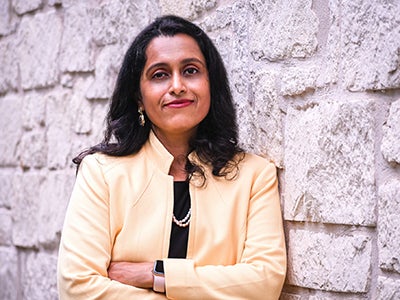 Kavita Radhakrishnan, PhD, MSEE, RN, FAAN, associate professor, has been elected as a Fellow of the American Heart Association (FAHA) conferred by the Council on Cardiovascular and Stroke Nursing (CVSN).
This fellowship recognizes and awards premium professional members for excellence, innovative and sustained contributions in the areas of scholarship, practice, education, and volunteer service within the AHA/ASA.
Those elected in the FAHA are recognized for their scientific and professional accomplishments, volunteer leadership and service, as well as being welcomed into one of the world's most eminent organizations of cardiovascular and stroke professionals.