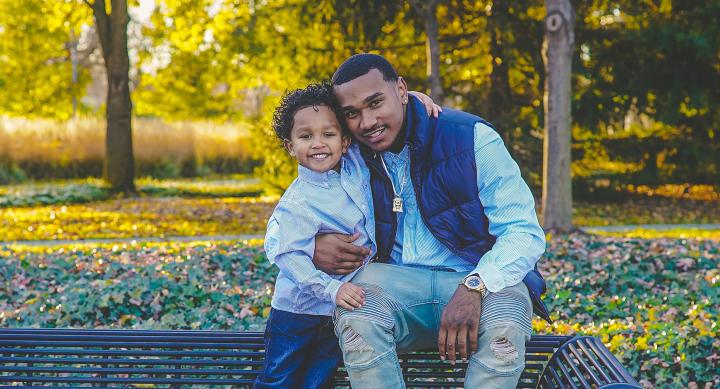 African American Mental Health and Wellness (AMEN) team is collaborating with KAZI FM 88.7 in producing a radio series to highlight the importance of addressing mental health and physical wellness in the African American community. The monthly series will feature AMEN team members from the School of Nursing, leaders from Mt. Zion Baptist and Rehoboth Baptist churches, and community organizations who provide mental health resources and support in Travis county.
---
Episode 17: Healing the Health Disparities Within the African American Population
Moderator, Jacki Hecht, interviewed Larry Wallace, Sr., who holds a Master of Business Administration degree from Amberton University in Dallas and is an accomplished Health Care Executive with over 35 years' experience in developing strategies to improve access to healthcare to underserved populations. Mr. Wallace is also a member of several prominent healthcare associations.
Larry Wallace has strived for many years to establish a holistic wellness clinic for African American men. His inspiration for creating the Black Men's Health Clinic, a full-service clinic, originated because he acknowledges that there are many health and wellness needs that are not met within the minority population. Wallace has diligently spent time developing strategies to address these disparities that lie within the community to help "address the trauma that men of color and specifically, African American men have suffered."
Examples of disparities within the African American population:
African American men are 30% more likely to die from heart disease and 60% more likely to die from strokes.
AIDS is 7 times more prevalent in African American men and they are 9 times more likely to die from the disease.
African American men are twice as likely to need treatment for severe kidney disease and related diabetes.
Lung and prostate cancers cause the most cancer related deaths in African American men and are among some of the highest in the world.
The Black Men's Health Clinic has critically analyzed these health disadvantages within the African American population to determine which services should be provided to these individuals. The clinic is eager to announce that clinic services will begin within the next 60 days and will be located at 6633 HWY 290 East, Suite 307 Austin, TX 78723. The clinic will offer "specific targeted services to African American men," but Wallace adds that services will be available for anyone whether they are insured or uninsured. Services will include a holistic comprehensive approach, mental health, stress management, primary care, nutrition, wellness and prevention, prostate health, cardiovascular health, sports and school physicals, and dental. The Black Men's Health Clinic will also be a COVID-19 vaccination site.
Wallace recognizes that one organization cannot meet all of the healthcare needs of the African American population and will rely on collaborations with churches and the AMEN program, barber shops, mechanic shops, and other places to help create a "place of hope, healing, and trust for African American men and others." Larry Wallace adds that with the help of the community, the clinic will be able to fulfill their goal by allowing African American men to "participate successfully in life and have happy families."
Men's Clinic and Health Care Resources:
Community Resources:
---
Learn more about AMEN podcast and check out other episodes!