James Pittman, RN, MSN

Recipient of 2013 Rising Star Alumni Award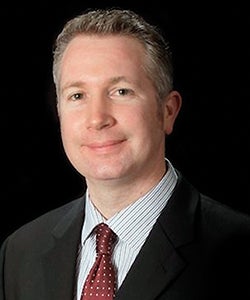 After graduating in 2004, James Pittman began his nursing career in the DeBakey Heart Center coronary care unit at Methodist Hospital in the Texas Medical Center, where he joined the hospital's Center for Professional Excellence. In 2006, he became project coordinator. During his tenure, James redesigned the graduate nurse residency programs, student nurse programs and initiated the Central Clinical Placement System, achieving increased clinical placements for nursing students. His team's efforts were recognized by a $50,000 grant from the Texas Work Force Commission. In 2011, James was elected as regional committee representative to the national organization appointed by the HRSA, which oversees organ allocation. In 2013, James was elected vice-chairman for the Organ Procurement and Transplantation Network United Network for Organ Sharing transplant administrators committee and was recently appointed an at-large member of that group's policy and oversight committee.